Get a $100 credit as a new customer.
To offset the cost of setting up a new vendor, you'll automatically receive this credit when ordering 3 or more items.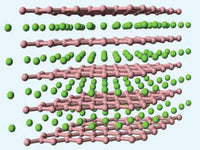 What's inside at the finest detail is what makes aircraft safe.
We make precise titanium pin standards to help you find out exactly what you need to know for Interstitial gas analysis of your materials under test. We make Certified Reference Materials (CRMs) and Process Control Standards (iRMs) you can count on.

Robust Characterization
WHRM goes the extra mile with raw material sourcing and the analyses of our material employing instrumentation with validated method improvements that exceed the basic requirements of ISO 17034 and the relevant ASTM methods. We are constantly raising the bar for the analysis of our products to provide lower uncertainties in our value assignments, unachieved by other producers.